Blackview provides the first-class rugged devises and thoughtful services globally. BV series feature IP68 and MIL-STD-810G military standard certified rating waterproof, industrial rubber, dust proof design, and aviation-grade aluminum alloy.
Since release the new BV5500 model, its sales have performed well in the global market. Based on a large number of users' suggestions and feedback on the BV5500, Blackview decided to make some improvements.
The new model is named BV5500 Pro: https://youtu.be/ARwO2FfB6zw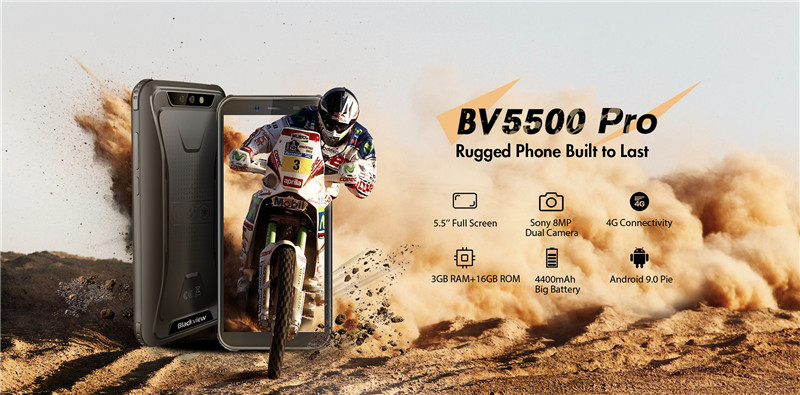 Like BV5500, BV5500 Pro also use some hearts with the sleek design and pretty aesthetic surface texture. It's a breath of fresh air in a crowded rugged smartphone market and a great entry point, with a thinner ergonomic frame to make its grip more comfortable and easier to hold, while slimming it down compared to similar devices.
If you're new to the Android platform. Because the biggest deal with it will be surely also the pricing. And some of the most significant upgrades and improvements they have put out effort into are as follows:
3G network upgrade to 4G network
BV5500 Pro with new generation processor MT6739V/WWAZA clocked at 1.5GHz supports LTE B1/B3/B7/B8/B20/B40 bands, which can effectively reduce waiting time and increase user data rate.
2GB RAM upgrade to 3GB
The BV5500 Pro unleashes full-speed computing performance and lightning-fast app launch times with an enormous 3GB RAM and 16GB ROM (extensible to 32GB). So The BV5500 Pro can run multiple programs and is smoother, greatly improving work efficiency. There is more memory to store tasks running at the same time, so the system responds faster.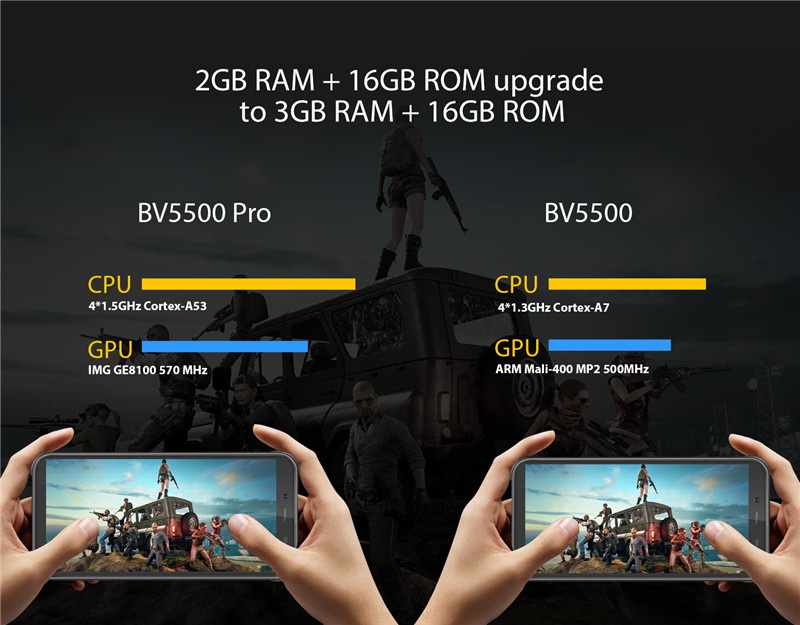 Android 8.1 upgrade to Android 9.0 Pie
Android 9 harnesses the power of artificial intelligence to give you more from your phone.
Pie reduces the waste of hardware and software resources, lower general power consumption, also makes the phone run smoother.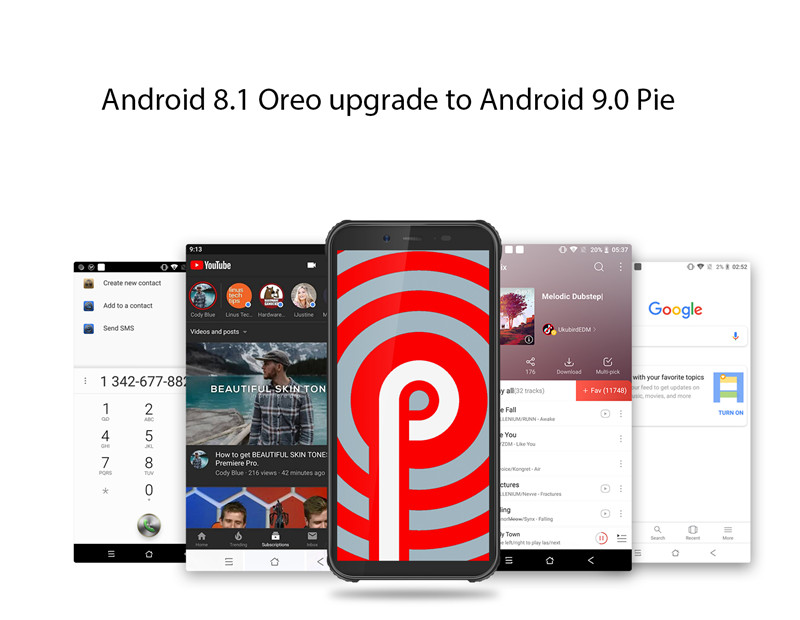 In addition, BV5500 Pro has added some essential upgrades in life. With latest generation NFC module, it is now compatible with the all new Google Pay, in a fast and simple way to pay in millions of places – online, in stores, and more. It brings everything you need at checkout together and keeps your information safe and secure.
BV5500 Pro now is your bank card, bus card, and door card. And GPS + Glonass dual-satellite signals work together to effectively improve navigation accuracy in urban complex environments.